Nexus, the Bitstream for commodore 8bitters
This site is to be dedicated to one of the Late Great Magazines of our time.
Along time ago in a bussling metropolas known as the Treasure Valley, well, ok just east of that region, but certainly connected to it, a small publication, started as a large leaflet. Over the months, it slowly grew to be the Nation's number one publication in it's nitch. It got big and bright and then -- poof! -- it was gone...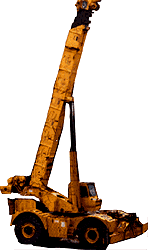 Greetings!

The Flyer is here! Well, ok issue one has arrived, all you gotta do is click below. When I add an issue I'll make the frame on the cover photo big so you know you can click on that picture and it'll take you to the index for that issue. Click on the page you want to read. At presant, you'll have to back arrow out of the pages and select the next page from the index.

Enjoy!

noesis0
---
RE: dieHard, the Flyer for commodore 8bitters was, at one time, the Nation's number one commodore 8-bit magazine written for and by commodore users. dieHard covers all commodore 8-bit computers, with how-to articles, reviews, specific system information, GEOS, commodore trivia -- there are even type-in programs!
---
The Bitstream!
Where life meets the warm arena of ones and zeros...
Just that!
The project begins....

Hits since February 23, 1998:
.